Never Miss a Call From Google My Business Again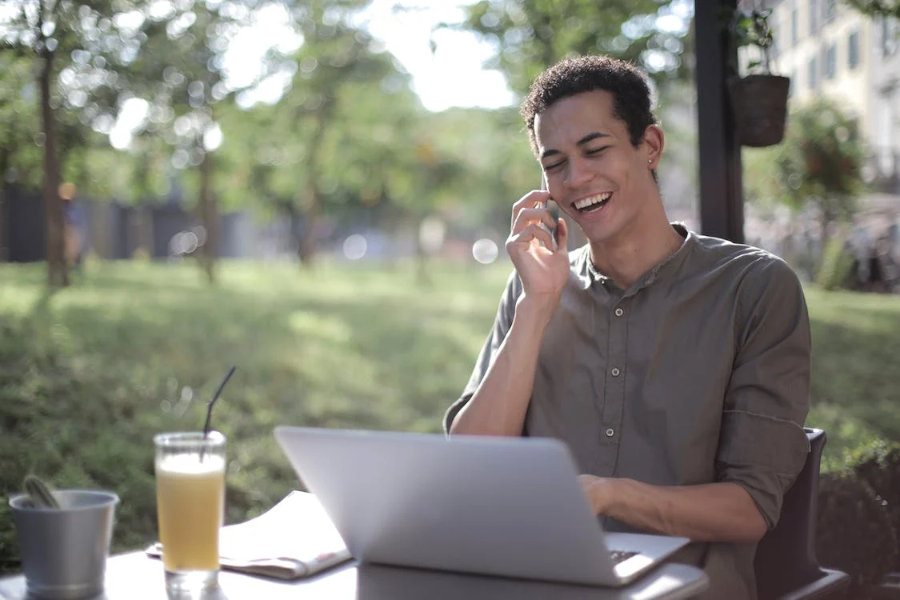 Chris Lonergan
October 15, 2020
For small businesses, answering the phone is one of the easiest and hardest things about the job. If you in the middle of a task or conversation with another customer, it can be difficult to quickly get away and answer your business phone within the first 3 rings.
Another common problem is tracking exactly where your calls come from so that you can know what is and what is not working in your marketing efforts. A new beta feature in Google My Business takes aim at helping you to address both of those contractor marketing problems.
Who Gets Access to Call History in Google My Business
This isn't showing up for all small business types yet. In our review, it appears to be showing up for some roofers, HVACs, plumbers, and electricians. If you are eligible, you'll see a tile on your GMB Home tab with the title Preview call history BETA somewhere on the screen.
Google's own documentation confirms that Call History in GMB is a beta only available to a select group of businesses in the US only. From what we've seen so far, it looks like Home Services type clients would be prime candidates.
What Does Call History in GMB Do?
This is basically call tracking done right. Your phone number stays the same in your GMB listing – that's what a customer will see if they dial the number on your GMB manually instead of tapping to call.
With Call History enabled when a prospective client taps your number, they are forwarded to a unique Google forwarding number. It will look like that forwarding number is calling you. When you answer the call, the phone call will start with an automated message that will say "Call from Google" so you know that it is a call generated through your GMB listing. This is similar to most forwarding number or tracking services, like the ones used during contractor Google Ad campaigns. From there, your call connects as normal.
What Are the Pros of Using Call History in Google My Business?
With call history enabled, you can use the free Google My Business app and see your call history, including recent calls and missed calls. If you have an office manager with access to the GMB app, they could then keep an eye on the missed call activity there – and perhaps call clients back quickly to try to salvage a potential lead.
You'll also know what leads came directly from Google My Business instead of having to ask and relying on self-reporting. GMB will keep your call history for 45 days.
What Are The Cons of Using Call History on GMB?
This system does require that you're already using the GMB app. If you're already pretty good at returning phone calls, you won't be able to simply tap the latest missed call in your phone's dialer like you do now – since you'd be calling back the forwarding number and not the actual client number.
With any Beta, you also don't know how long the program will last. We've also seen some comment activity online saying that people who opted into the program have found it difficult to disable.
The Takeaway – Should You Try the Beta for Call History in Google My Business?
If you're already using the GMB app on your phone or in your office, then it would certainly be worth considering.
The GMB app already lets you message with customers online, provides easy access for Google Posts, and gives you notifications about reviews and replies – so you may want to get involved with the Google My Business app anyways if you have a dedicated work mobile device.
If you are not tech-savvy, it may be best to leave this one to the early adopters and let them work out the kinks. As always, we'll keep an eye on out on future development and change our recommendations as necessary.

About Chris Lonergan
Chris Lonergan is the President of Footbridge Media. With a background in web design, print design, and online marketing, Chris is focused on providing quality marketing and business solutions in the construction and service industries - helping small business owners to more efficiently manage their company and grow their operations.