Step-by-Step Guide to Getting Those Perfect Project Photos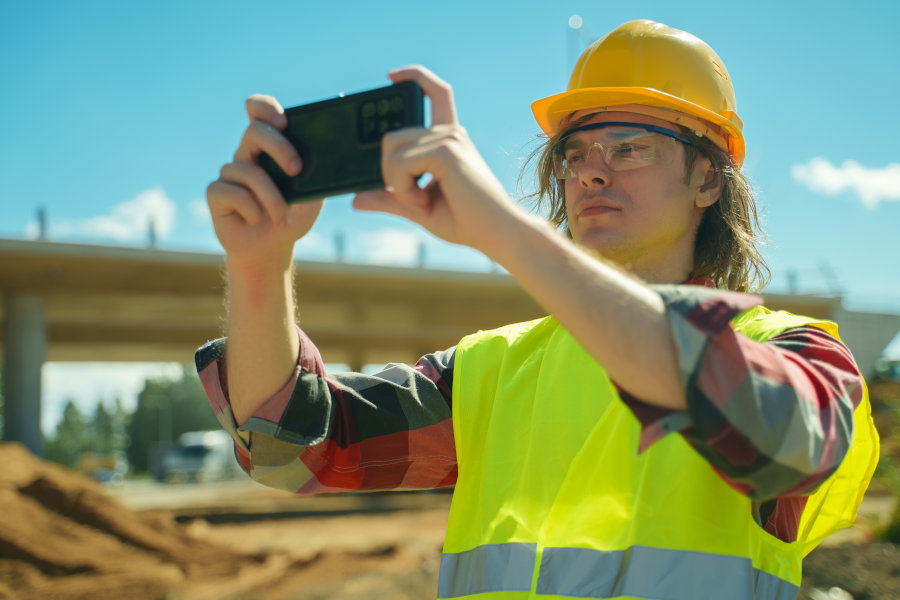 Footbridge Media
June 13, 2018
Whether you are a remodeling contractor or a roofing contractor or anything in between, everyone knows that the photos of projects are what sell your services. It is literally proof of what you can do. It builds potential customer confidence in what they can expect to get if they choose your company. The trick is, how do you get those picture perfect project photos?
Ask Your Clients for Permission to Take Photos
Before you even start the project, ask your clients if you can use their project as an example on your website. Communicate to them that you plan on doing an amazing job on their home and think it would make a great show piece for your website. Explain to them what you will be photographing, when, and what will be done with the photos. Over-communication is the key here! The more you tell them about what will be going on the less chance you have to run into any issues of them having a bad experience. A Good example of this is:
"Mr. Smith, I have amazing plans for your home. This project is going to be so transformative and I'm so excited about it that i would like your permission to take before and after photos of your home."
Add a Photo Release to Your Contract
Adding a photo release to your original contract allows you to bring up the photoshoot early on in the conversation and you now have a legally binding document that allows your photographer the ability to work. This document will also solidify your agreement. Although it is a legally binding contract, remember that you still want your customer to give you good reviews. Keep that in mind when dealing with any issues.
Hire a Professional Photographer
"But my iPhone takes great photos" - When it comes to contractor work you are an expert... but let's face it. There is a reason you did not become a photographer. Professional photos are more likely to be featured in a publication then a pixelated one from your cell phone. While there is a time and place for smartphone photography, if you have some very specific projects that you want to feature as flagship examples of your services – getting a professional photographer would be best.
If your having trouble finding a photographer you can ask local realtors for recommendations, as most will have a photographer they use for there higher-end listings. Browse through their work before selecting your photographer to ensure they are what you're looking for.
Keep Your Clients Posted
We all know that with large scale projects such as home renovations things can get off schedule and run behind. Stay on top of the timeline with your clients, letting them know when your workers will be completing tasks and when to expect the photographer at their home.
Communicate With Your Photographer
You will need to explain to your photographer what you are looking to get out of this photoshoot. Layout your goals: what you are changing in the home, what the project consists of, and what you will be using the photos for. This helps insure that he captures the project in the way that you want. Homeowners on websites such as Houzz are looking for that "Wow" factor that makes them stop scrolling. You should be present for the photoshoot, if possible, so that you can assist in instructing him with what to capture.
After the Photoshoot
Once the photoshoot is complete, make sure you get a thumb drive or zip file with all final photos in large scale format (the biggest file size). This way if you want to use those photos for a print ad or a large sign later you can. Use these photos in every available place you can:
Facebook
Twitter
Instagram
Your Website
Houzz or Yelp Pages
Brochures
Email Newsletters
Pro Tip: When sharing them on social media add a watermark to the corner of the image so that as people share it they know who to call.
If you do not have a website that allows you to post project galleries or if you are not sure of how to maximize your ROI on a photoshoot, Call Footbridge Media today and we can help you integrate your new images with a solid contractor marketing campaign.

About Footbridge Media
Since 2004, Footbridge Media has worked exclusively with contractors just like you to help them achieve their goals. Your success is our business.