2021 Google Changes That Impact Contractors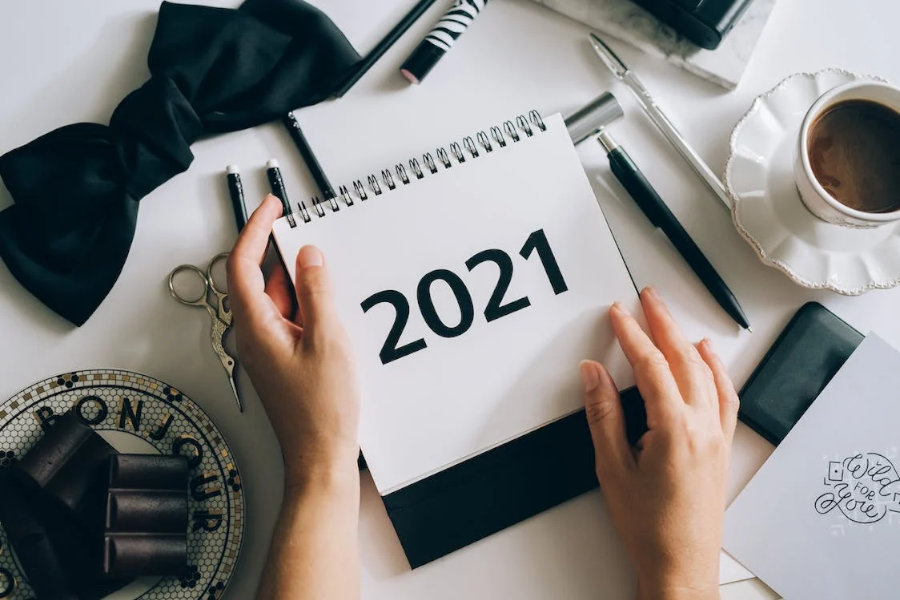 Chris Lonergan
February 23, 2021
Google has been busy in 2021 - making some rapid-fire changes to the design and function of their search engine result pages and Google My Business. Not every change is earthshattering, but that doesn't mean that they do not have an impact on what your prospective customers are looking at and how they interact with you via Google.
Let's look at five changes that have already come down the Google pipeline in early 2021.
Google My Business Messaging - Now Available via the Web
Originally only available via the GMB app (and before that, previously via text message and now-defunct Google Allo app), you can now use Google My Business Messaging via your GMB admin access via the web.
If you were hesitant to try out GMB Messaging before because of the mobile device tie-in, this update means that you can share the GMB Messaging responsibilities with other employees.
If you have a front office staff, you can set them up with GMB access and they can complete that type of communication for you now.
Google My Business - Showing Posts Older Than Seven Days
GMB Posts used to have a shelf life of only 7 days, meaning they would disappear from your Google My Business listing or remain buried under the "View previous updates" text link. Some Google My Business listings are showing those older posts in Knowledge Panel. We've seen posts older than 90 days still featured in the GMB Listing.
If you don't already, you should consider adding project content and blog-related content as GMB Posts – at the very least to differentiate yourself from the competition. The SEO value of GMB Posts has been debated for a while.
While there unquestionably was SEO value in the early days of "Posts," now it is more of a question of SEO versus influencing behavior with unique content. If you can, it definitely won't hurt you to input a GMB post on a monthly or weekly basis.
"About This Result" Option in Beta
This one is less "wow" and more "oh, that's interesting." If you can see it as part of the beta in search, it will look like three vertical dots to the right of specific components of the SERP, including individual results URLs.
If you click on the three dots, you'll get a pop-up that will give you
How many years since the website was first crawled by Google [or a Wikipedia snippet for bigger entities]
Details on whether or not the website is SSL Secure
Confirmation whether a user is looking at a paid ad or an organic item
So long as your website is secure, there really isn't much with this update.
"Years in Business" on Google My Business Listings
We saw a beta of this at the end of 2020, but it officially became part of the map results page content in February 2021 – You can now see the "# of years in business" in individual map listings, just above your phone number. This will show up so long as you include your "Opening Date" in your Google My Business.
To us, this suggests an even higher level of importance to Google Reviews. Now, if three companies in the Map Pack all have the same number of reviews and approximate ratings, the "Years In Business" may be a tipping point in the selection process for some customers.
If you've been in business for a while, that's great and it can help you. If you haven't, that means you definitely need to have more reviews and a better average score than your competition to continue to be the easy choice in the Map Pack.
Stars in the Knowledge Panel Reviews Sample
We've already talked about this one in detail in a separate blog post. In a nutshell, what was previously just text reviews in your "Knowledge Panel" view of your business now includes star ratings as well. That means that even single negative reviews can get featured in your Google My Business-related space.
So like we said before, it is now more important than ever to have an active gameplan when it comes to your online review management strategy.
We know there are still more changes coming from Google in 2021, some that we know are in the works + what I'm sure will be some curveballs along the way.
As always, we'll keep an eye to the horizon to keep you informed of these changes – and specifically how they can impact the websites and marketing for contractors and home service pros like you.

About Chris Lonergan
Chris Lonergan is the President of Footbridge Media. With a background in web design, print design, and online marketing, Chris is focused on providing quality marketing and business solutions in the construction and service industries - helping small business owners to more efficiently manage their company and grow their operations.