Four Basic Online Marketing Truths and How to Work Around Them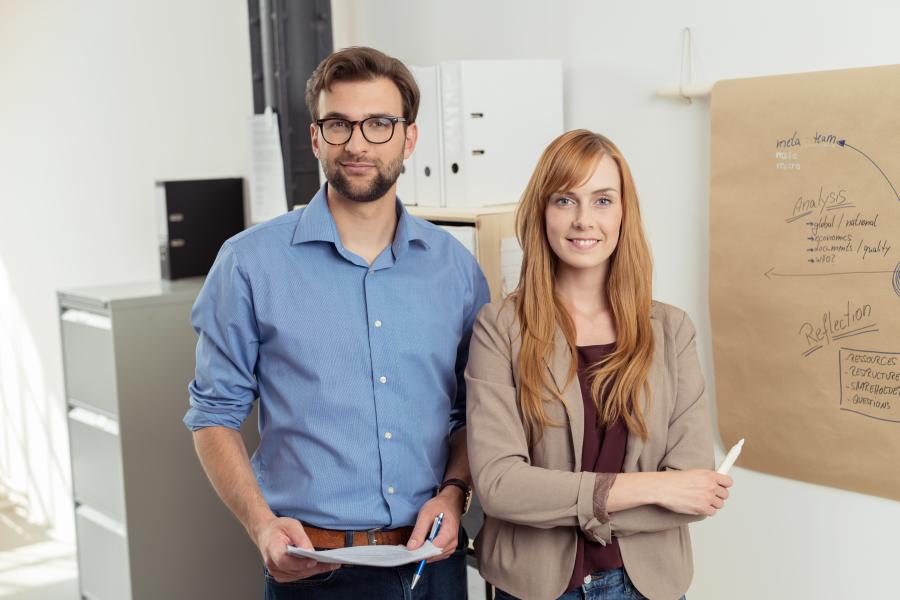 Chris Lonergan
March 21, 2019
For as much as we talk about how the world of marketing and search engine optimization change, there are always trends and someone regularly consistency points of information that we can hypothesize are basic core truths and tenets when it comes to promoting a business – online or otherwise.
Let's take a look at some core truths behind every business and correlating marketing effort – and how we can plan accordingly for it.
There Will Always Be Slow Times
I recently had a conversation with a contractor who had asked about tactics for the traditional slow times of business. The initial conversation started within the framework of organic or local optimization and website presence – as in "What can you do differently on my website when it's slow?"
Most industries (emergency service contractors notwithstanding) will have natural, usually seasonally based "slow times" where the demand for that service or product is lower than other points in the year. It's not impossible to sell during that time – you just have less abundant opportunity to do so.
What is important is to identify why you have a slow time. Knowing to expect the seasonality of your business and understanding the reasons why will likely give you the answers you need.
If you're a painter or remodeler, you know that October through February will be slow. You most certainly can still make sales during those months, but the level of demand for such home improvement and remodeling service drops as people's wallets have the holiday season.
There are always marketing tactics for attempting to capture more of that reduced audience...
Offering incentives during typical offseason times
Working more closely with your customer referral network
Dedicating time to gathering reviews from past clients to boost your local optimization
Increasing paid advertising budgets
What is most important is to recognize and plan ahead for this time.
Don't be financially caught unaware. If it's not your first rodeo, you should be ready to ride out the long winter and work on your business while you have the time.
Even the Best SEO Cannot Dictate Demand
As mentioned above – having the most well-optimized presence doesn't mean you'll get jobs pouring in day and night.
If you rank #1 in the map pack, have multiple pages ranked at the top of the SERP, and the Google Knowledge Panel all to yourself – that still won't get more people to your business if the query you rank for doesn't have enough traffic, regardless of whether it is related to the time of the year or the query popularity.
This is one of the reasons why you should not have the goal of optimizing for a list of "must rank for terms" in nearly endless combinations without strategy. Don't judge the success of your business on that spreadsheet – judge your success on how you meet the business goals that translate into financial success.
Ranking for a handful of the right terms may help achieve your business goals.
Spending time developing content and optimizing for the sake of "ranking well" for low value / low search traffic queries is a waste.
That's great if you rank for "Beaverhead County thermocouple specialist" – but if no one is searching, what good does it do you?
The value of SEO is not in the number of phrases for which you "rank #1" (which we've already talked about isn't really a thing anyways) – It's important to recognize that the value in your SEO tactics is when your optimization efforts can help you meet your business goals.
You Shouldn't Rely on SEO Alone
Search engine optimization requires a good amount of time on. In the long run, organic optimization means proving the value of your online marketing presence to Google.
That process isn't immediate – which makes sense. Why would Google rank a new business on a new domain on the web immediately over an established business with a history on the web?
SEO is a worthwhile tactic, but it shouldn't be the only arrow in your quiver. Consider opening other channels and paths for prospective customers to find you – from paid ads to networking and partnerships and everything in between.
And even if you do continually develop your online marketing and build up a strong organic presence, you 1) shouldn't rely on just your organic presence as your only lead generator and 2) cannot stop to rest on your laurels.
Marketing Doesn't Stop – Ever
You're never done with your marketing. Marketing may be associated with business goals that you want to accomplish – but there isn't any point at which you check off the "Marketing" box on your to-do list and walk away.
From changes in best practices, to new channels for promotion, to outpacing your competition – marketing is a continuous process. Make things easier by having the right partners in place that you can trust and the right procedures to make your marketing efforts easier to implement and undertake.

About Chris Lonergan
Chris Lonergan is the President of Footbridge Media. With a background in web design, print design, and online marketing, Chris is focused on providing quality marketing and business solutions in the construction and service industries - helping small business owners to more efficiently manage their company and grow their operations.