KonMari Your Marketing: Create a Marketing Plan That Sparks Joy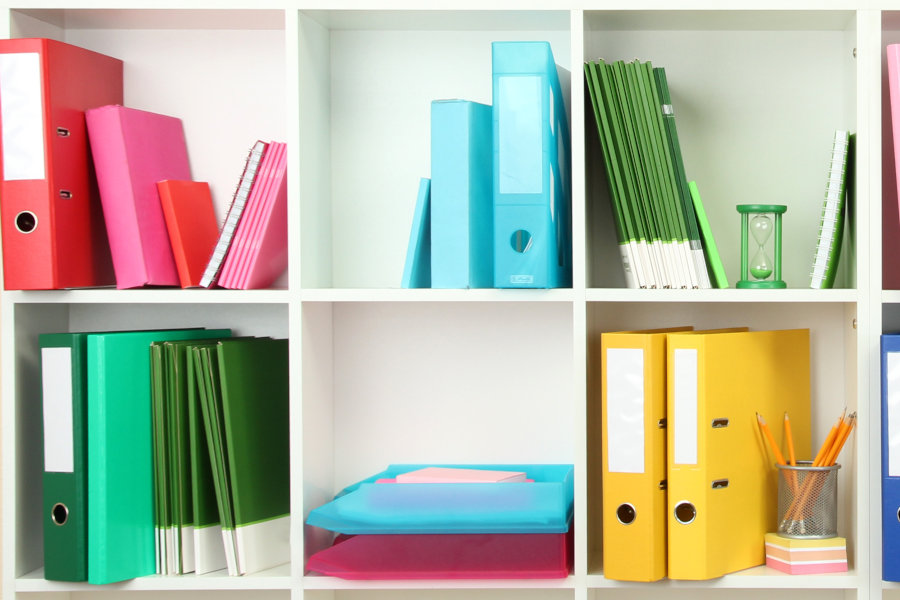 Chris Lonergan
February 1, 2019
When we're not expanding marketing presences for contractors, chances are you can find us binging the occasional streaming service. In case you've missed the viral stardom of Marie Kondo – She is an organizing consultant, and her Netflix show demonstrates how she follows specific processes to help homeowners to improve the organization and utility of their homes.
It got us to thinking, could we apply the "KonMari Method" to more than just your sock drawer?
We've followed her plans and have found that the KonMari method of organization works great for contractor marketing too! Let's go over how you can KonMari your marketing to achieve better organization and peace of mind when it comes to promoting your business.
Commit to the Marketing Process
It is important to commit to the mindset of maintaining your marketing efforts. Just like how keeping a home tidy isn't about getting rid of your junk once and not keeping up after that – your marketing must be a constant endeavor. That doesn't mean it has to be difficult process. Once you declutter your marketing, maintaining it becomes much easier. Just like Marie Kondo loves mess, we love marketing... So, we're always here to help!
Review All of Your Marketing Plan Efforts and Find What Sparks Joy
When we're talking about home organization, Marie Kondo's plan requires that you go through and review all of the things you own by categories. Since we're not talking about shirts and spatulas for our version, we'll consider all of your marketing processes the "Komono" catch-all category.
Take a look at all of the things you do for promoting your business. Once you gather your list, examine each individual line item and ask "Does this spark joy?"
"Does Your Marketing Spark Joy?"
In the instance of home organization, the process is about picking up the item and determining if it "sparks joy" or brings you intrinsic happiness (which Marie Kondo compares to the feeling you get when you pick up a puppy).
In the sense of your marketing plans, I would say that things that "spark joy" for your company should be components of your promotional plans that improve your business in a balanced way. That is to say, does your marketing component have true value to your company and your customer?
Some Questions to Ask Yourself to Determine if Your Marketing Sparks Joy May Be:
Do my customers enjoy this marketing component?
Do my customers interact with this marketing component?
What would my customers do without marketing component?
Would customers find me without this marketing component?
Does my customer understand how to utilize this marketing component?
How does this marketing component help to better my business for the sake of my customer?
How does this marketing component help my customers to better understand my business?
Let's use your website as an example
Can prospective customers easily use my website?
Would my customers find me without a website?
How does my website help my customers learn more about my company?
How does my website present my business?
Or perhaps a Yellow Pages ad
Are my customers finding me through this ad?
Does this ad convert lookers to buyers?
Is the monetary value worth the value to my customers?
Is the monetary value worth the value to my business?
The dollars and cents of your marketing plan are a component to consider, but the overall value is a much more important factor.
If you've spent $2500 designing a website, but you have no optimization plans and no customers to visit your website – is that website's value still $2500? Is it worth that much only to you? Is it worth not exploring other options because of the money you've spent in the past? Or would there be better value in a website that helps you to better connect to your customers?
This can be a difficult process, because you have to think about the long-term or interconnected implications of removing a component of your marketing.
Let's consider a "Review Management System" as an example - A Review Management System is important – but it must be the right one. Regardless of the monetary cost, such a system doesn't have much value when it is not implemented. If you are continually adding to your review management system and benefiting from it, you will find more value. At that point, it is worth considering if your Review Management System is the right one for you – does it have the features and benefits you need? Does the monetary value balance well with the intrinsic value? Is there another platform that is better suited for your needs?
If It Doesn't Spark Joy, Thank It and Discard
If you find parts of your marketing that offer the value you need for your customers and your business operation – depart with it, being mindful of how much that component has helped in years past.
While your original website may have been great at the time, a redesigned website that is mobile-first and re-optimized is likely the better value for your business. You may love the look of your old tables-based website – but your customers and search engines find more value in your new one.
Organize Your Marketing – Compartmentalize and Repeat
Going back to the Netflix show, once you declutter – you begin to develop new ways to organize your home so that you can better maintain your tidiness. While we cannot show you the proper way to fold your website, we agree that maintaining nice bundles of marketing content can absolutely help with the consistency of your marketing.
In the same way that Marie Kondo recommends folding clothes to stand them up in drawers or using little boxes to neatly organize your small items – you can compartmentalize your efforts to have an organized marketing content bundle ready to deploy. You should follow a process to build marketing value off of every job after ensuring your customer's satisfaction. A suggested marketing bundle could look like this:
Use doorhangers to canvas the houses in the immediate area of your customer
Take pictures of your work & write some notes about the services you provided to create Individual Project Page content for use on your website
Share that same "IPP" content on social media
Direct your happy customer to your social media pages and email marketing subscription list for future top-of-mind-awareness campaigns
Ask for a review to help spread the good word about your company
Determine their potential for a referral program to help promote your business to their friends or family with an incentive
Send thank you cards and holiday cards long after the job is done to maintain contact
By having protocols and procedures in place, you can consistently promote your business in a manner that builds upon itself. The more reviews you get, the more comfortable people will feel leaving reviews – and the more influential your reviews become.
Staying Committed to the Process: Why We Believe KonMari-ing Your Marketing Will Work
Just like how people feel like cleaning and taking care of their home can be a never ending chore not worth the effort – we know that some construction companies and home service providers feel the same way about their marketing efforts.
Understandable so, marketing is an continually evolving activity that requires near constant effort to do well. Just like how Marie Kondo's methods can work to put your house back in order, a little KonMari for your contractor marketing can help make your efforts make sense. By removing all of the distraction and focusing on the parts of your marketing that can build massive results with small, isolated efforts and a little bit of mindfulness – you can make your marketing a simpler, easier process.

About Chris Lonergan
Chris Lonergan is the President of Footbridge Media. With a background in web design, print design, and online marketing, Chris is focused on providing quality marketing and business solutions in the construction and service industries - helping small business owners to more efficiently manage their company and grow their operations.