SEO Terminology and Basic Concepts to Better Understand Your Web Marketing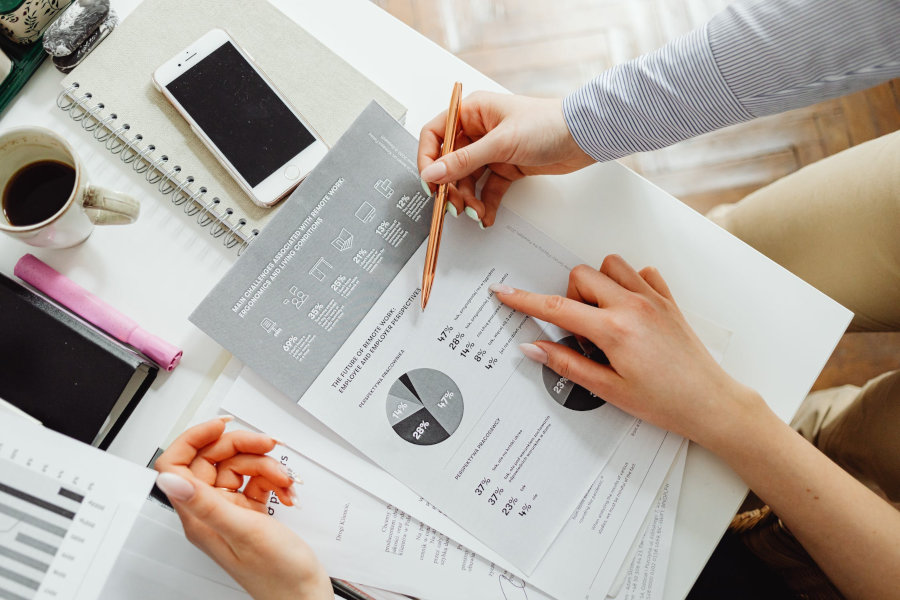 Footbridge Media
August 3, 2017
I certainly do not envy the amount of cold calls and marketing emails a small business owner receives. It's a lot to digest. No later than one day after I signed up for my first domain name, I was bombarded with emails and phone calls offering to improve my business. They offered a variety of services from marketing to web design. All of this was extremely unwanted of course, yet the calls kept coming - and that's just the way it is.
Understandably, clients often come to us with questions about their website's performance. Sure enough, this happens because of high pressure cold calls, inflated SEO terminology, and misleading SEO reports. No one can escape it, but my hope is to alleviate some of the confusion and maybe even instill some peace of mind.
SEO Terminology & Your Web Marketing
Below we are going to briefly examine basic SEO terminology and discuss what we know helps a website display in search engine result. In other words - how does a website show up on Google?
SEO - This is simply an abbreviation for Search Engine Optimization (i.e making a website easier for Google to index and display in relevant search results).
SERP - Search Engine Result Page refers to web pages that display the results users request from a search engine. Basically, this is what you see with you ask Google a question. The SERP is normally made up of paid ads, local map results, and organic listings.
On-site SEO - This phrase refers specifically to the optimization of the elements on a website. These include, among many things, the structure of the code, the quality of the content, & user experience considerations such as page speed.
Off-site SEO - Think of off-site SEO as managing content and any references to your business that appear in locations other than your web domain. This includes reviews from customers and directory listings like Yelp and Google My Business or any other place that would link to your website.
Organic Search Results - Organic results refer to the unpaid listings that Google serves to users. In theory these results represent the most relevant websites based on factors such as content quality and the user's physical location.
PPC - Pay-Per-Click is a type of web marketing/advertising. This method involves paying to display a link to your website at the top of search results. Google decides which advertisements to display based in part on the bids from ad campaigns and the quality score of the webpage associated with the ad. Google then charges the campaign when someone clicks the ad.
What We Know Helps Your Website Perform Better
NAP - Where your business is located plays a major role. Incidentally, keeping your NAP (name, address, and phone number) consistent across all online directories and profiles is really important because it helps Google confirm your legitimacy.
Google Webmaster Guidelines - Follow the rules! It's important to keep compliant with current web standards. Things like page speed and mobile optimization are paramount, and old conventions like doorway pages are frowned upon. Your pages need to provide the best user experience possible both technically and content-wise. What's the bottom line? A successful website will have content created to benefit the user not search engines.
You Need a Well Rounded SEO Strategy
Ultimately, you want people to find your site, and one goal of an SEO company is to optimize your website with relative keywords to help with this. More so the goal is to drive traffic to your website and increase conversions, so stuffing keywords isn't a magic fix-all answer. In fact, no single method will solve all your problems.
A well rounded web marketing strategy should involve both on-site and off-site optimization including: consistent NAP across the web, adherence to current technical web guidelines, ongoing quality content development, some degree of reputation management/PR, and possibly a paid ad campaign.
Most SEO reports are misleading. These reports are laced with buzzwords and commonly display false flags or irrelevant information. Most are accompanied with outrageous claims to increase your web presence or get you to rank on the first page of Google. So, what should you believe? My advice is stick to the basics and keep it simple. We know from experience that first page ranking in never a guarantee, so when something sounds too good to be true - it probably is. In the end SEO is just like everything else. You need hard work, dedication, and time to succeed.

About Footbridge Media
Since 2004, Footbridge Media has worked exclusively with contractors just like you to help them achieve their goals. Your success is our business.