Contractor Marketing New Year's Resolutions for 2017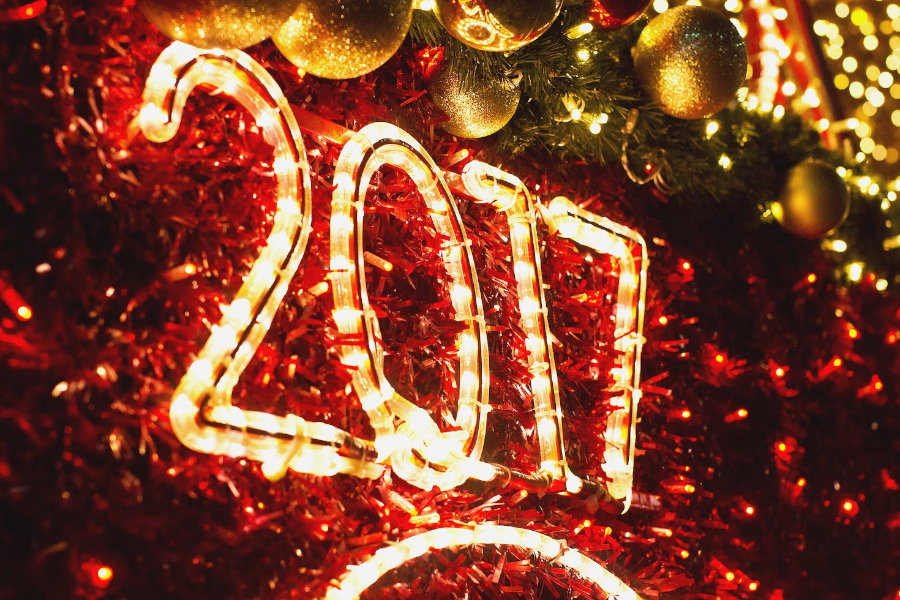 Footbridge Media
December 27, 2016
The new year is quickly approaching, and many companies are rethinking their contractor marketing strategies. Are you?
While the holiday season is winding down, people everywhere are thinking about 2017. And what is one of the most commonly practiced ways to ring in the new year? Sure, partying is at the top of the list. But regardless of what you do on the actual eve of the new year, you can count on people all across the nation to be making New Year's resolutions. The trick is sticking to those plans. Have you prepped your contractor marketing New Year's resolutions?
Does the thought of going to the gym or starting a diet fill you with a since of dread? You're not alone. So why not take a different approach this year? Whether or not you have any personal resolutions for 2017, now is a great time to reflect on your business. Use this time to look forward with your company's marketing strategy, and making resolutions to improve your efforts this new year.
Tips for Making Goals for Your Business in 2017
First and foremost: be realistic about your marketing goals for 2017. Just like the person who claims they'll lose 50 pounds by June but never makes it to the gym until summer starts, you could be setting yourself up for failure if you make marketing goals that are just a bit too lofty. There are plenty of articles out there to guide you when it comes to making personal resolutions for the New Year; and most of them will tell you to start small. Make goals you know you can reach, using smaller achievements as stepping stones to your ultimate goal. The same goes for your marketing strategy.
Rather than start off with a dramatic vision of boosting your sales by 1000%, aim for a more quickly obtainable goal. Sure, it may seem ambitious and optimistic to have grand goals for your company; but not achieving said goals can leave you in a rut. The thought of having "failed" to reach your marketing goal can ruin your motivation.
So start small and aim for goals you know you can reach. For example, plan to be more involved in social media this year. If you have an account for your business already set up, tell yourself you'll make a post at least once a week to engage your company's followers. If you don't have any social media accounts created for your company, guess what? You've just encountered your easiest New Year's Marketing Resolution: create a Facebook page for your company.
Get Your Company More Involved in Social Media for 2017
Need help making sure your new Facebook page doesn't go to the resolution wayside? You may want to consider signing up for our social media marketing program as part of your 2017 marketing strategy. The social media team here at Footbridge can help you ensure you make the most of your marketing efforts via social media platforms like Facebook.
So while you're trying to start small with easy to reach goals, like creating a Facebook page or Twitter account for your company, our team can help you put some power behind your New Year's marketing efforts to help you not only achieve those little goals, but enhance them all year long.
Don't Just Talk About It – Get Support!
While talking about your contractor marketing new year's resolutions can go a long way toward keeping your strategy in the forefront of your mind, if you really want to achieve your goals this year, get support. Our team here at Footbridge Media is here to support you every step of the way with your 2017 marketing goals. From overhauling your website to setting you up with PPC campaigns and social media strategies, we offer a variety of services geared toward helping you enhancing your company's marketing efforts. So don't feel like you have to shoulder the entire burden of your company's marketing strategy.
Give your client manager a call, and let's talk out how you'd like to go forward in 2017. Not sure you can come up with a single resolution for your marketing this coming year? We've got you covered. We'll be happy to analyze your marketing efforts from the previous year and help you make strides going forward.
Some ideas to inspire your marketing focus for 2017 may include:
Investing in PPC
Starting/Enhancing your presence on Social Media
Bringing back a timeless classic: Print Marketing
Taking control of your company's reputation with our Review Management System
Getting modern with a Mobile Responsive Design (for older websites)
Most of All: Don't Beat Yourself Up
Regardless of how 2016 treated you, don't beat yourself up when it comes to making contractor marketing new year's resolutions this year. Even if you didn't reach your goals – personal or business wise – you survived. Take it in stride, and look forward to the new opportunities available as they come to you in 2017.
Some tips for sticking with your plans this year:
Start small
Tackle one goal at a time
Talk about your ideas with friends, family, and colleagues
Don't try to do it all yourself – ask for help when you need it!
Keep moving forward
And as always, your friends here at Footbridge Media are here to help you with all your online marketing goals! Give us a call once you settle in to 2017, and let's look forward to a great new year.

About Footbridge Media
Since 2004, Footbridge Media has worked exclusively with contractors just like you to help them achieve their goals. Your success is our business.