On the Cheap: 6 Low Cost Marketing Ideas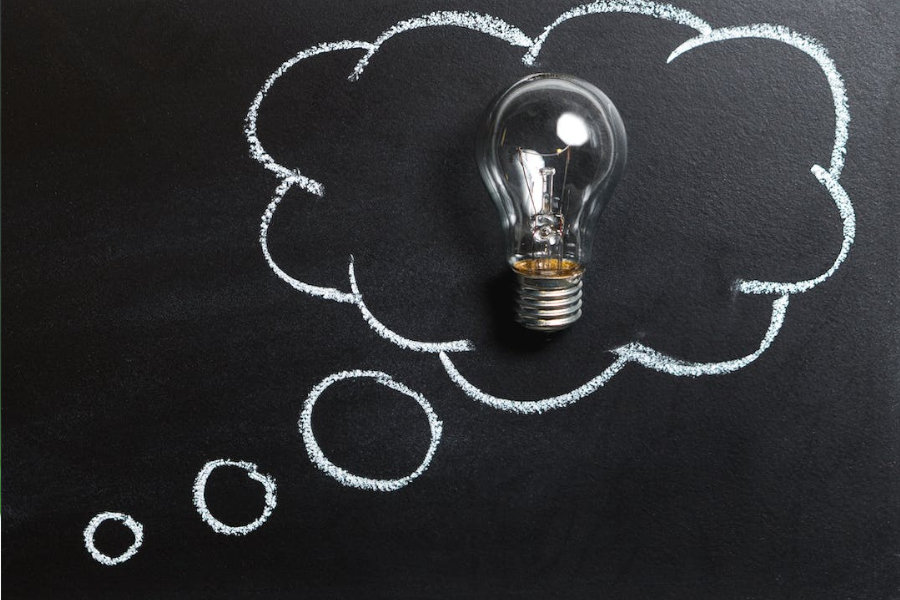 Chris Lonergan
November 15, 2018
Managing the money behind a business is tough. Employees, equipment, and the overhead operational cost of your business has to be met every day before you can pay yourself. So while we know that adding more money to well planned marketing will help to improve your business, it's hard to part with that extra bit of money when your business is strapped for cash. Marketing is vitally important for growth and sustained business activity. When work is slow, adding to your marketing budget can help get more work. When work is busy, continual marketing allows you to be more selective with your clients, allowing you to choose the best potential clients from your pool of leads.
But, that doesn't necessarily mean you need to drop thousands of dollars on a monthly basis for a marketing campaign. If you find yourself on a tight budget, we've got three simple marketing and lead generating ideas to get your business going.
1. Referral Cards & Thank You Notes
Starting Budget: $200 for 10000 business cards + Time = As low as $0.02 cost per referral
Make word-of-mouth work for you. First, ensure that your customer was completely satisfied as you normally would, whether it is through simple conversation or straightforwardly asking for a review.
Once you know you have a client in your corner, a one-two combination of thank you cards and referral business cards cards are a cost effective way to grow your business on the backs of positive reviews. While your thank you card should focus on your specific job and interaction, it is important to also educate your customer about other services you offer as well as ask for referrals for business. When you leave behind your descriptive thank you note, also be sure to include additional business cards that can be given to friends and neighbors.
Incentiving your customers to actively refer clients may help to generate more word-of-mouth. Common referral rewards programs offer incentives for both the referrer and the referree, like "You Get a $50 Gift Card – and Your Friend Gets $50 Off Their Bill When You Use This Referral Card!" Contests Are Also a Popular Option, Wherein Each Referral Gets You One Chance to Win a Larger Prize – "refer a Friend and You Can Get a $300 Gift Card!".
2. Every Door Direct Mail (EDDM) Postcards
Starting Budget: $1495 for 5000 Postcards (including design, print, postage, and deliver) = As low as $0.299 per impression*
*Using FootbridgeMarketing.com pricing as of November 2018
EDDM is the modern day equivalent to highly targeted door-to-door canvassing. Instead of paying your employees to walk the neighborhoods or beating the pavement yourself, EDDM – or Every Door Direct Mail – is a low cost method to get into every mailbox of a specific neighborhood and mailing route. The USPS web site allows you to select specific areas within zip codes or rural routes at roughly 1/2 the price of a regular first class postcard. This allows you to hyperfocus your marketing efforts into areas with highly desirable clients that may particularly need your services.
3. Getting Friendly With Social Media
Starting Budget: Free to Start + $$$ Promoted Social Media Content = As low as FREE
If you find yourself with an abundance of time but little marketing money, focusing on social media is a great way to make your business more credible and actively engage your community. While building up a fan base is important to your social media marketing efforts, be sure to remember that social media isn't just about the numbers. Having thousands of fans outside of the area your primary service does no good to your social media efforts – it actually make hurt your marketing efforts. With the current trend of lower numbers of users being served your content, you want to make sure that only relevant fans are in your pool of potential users. We've talked at great length about a variety of social media tactics that you can try. Of course, if you get too busy with work and find yourself without enough time to manage your social media presence, we have a team of folks who are ready to help.
4. Improving Your Online Reviews
Cost: As Low As The Cost Of Your Time | Option: A Review Management System That Fits Your Needs
Online reviews are loved by search engines and users alike. People like to see "social proof" like public online reviews to determine if you really are who you say you are. More reviews and positive ratings on your Google listing will improve your business's local ranking.
You can manually ask for a review and follow up on regular intervals with your clients as part of your existing communication practices with your customers – which will mostly cost you in time it takes you or your office staff to reach out and follow up.
There are also options for automated review management systems with a variety of bells and whistles available at a wide range of price points. Just be sure that the review software that you select is appropriate for your business needs. Some features and integrations can be incredibly useful – others may have absolutely nothing to do with your niche service. The online review management system used for Footbridge Media clients is built in for any new clients who sign up today – but it is also available as a standalone product.
5. Taking Pictures of Your Work
Cost: As Low As The Cost Of Your Time | Option: Hiring a photographer at a variable rate depending on your location for special projects
We've only said it about a thousand times, but we are big fans of contractors who take pictures of their work. With just a smartphone, you can take some pretty decent pictures for your website and marketing materials.
If you complete a big job that could provide you with lots of images to use for future marketing, you may want to consider bringing on a freelance photographer who can provide you with finished and processed images.
6. Partner & Cross Promote With Other Businesses
Cost: A bit of good will and the time to set the guidelines of your partnership
Chances are that you play nice with a few other contractors in town. There may be times where you notice additional issues or a customer asks for suggestions regarding another industry that falls outside of your area of expertise. Having a referral for another outside-your-industry contractor who you know provides good quality service will help your customer find a company quickly to remedy their problems. Assuming that your friends will also refer clients to you in the same way, you'd also find yourself getting some extra business for having a friend in the right place.
Whether that is a simple handshake and professional courtesy that ensures that reciprocal recommendations are provided – or you have a contract and finder's fee for referrals that turn into customers – be sure that the terms of your partnership are clear.

About Chris Lonergan
Chris Lonergan is the President of Footbridge Media. With a background in web design, print design, and online marketing, Chris is focused on providing quality marketing and business solutions in the construction and service industries - helping small business owners to more efficiently manage their company and grow their operations.