Make It Easy to Be Trusted: Demonstrate Social Proof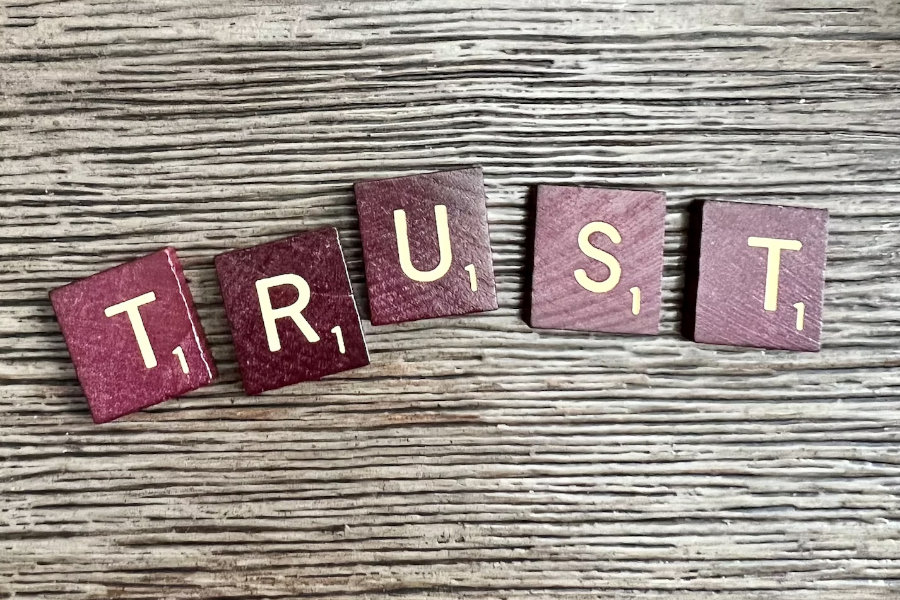 Chris Lonergan
September 21, 2018
You have a strange job. When you boil it down, your job is to enter a complete stranger's property and asked to be completely trusted to develop the visual aesthetic or functional well-being of a home or business.
It makes sense that your prospective customers are looking for a little "peace of mind" in the struggle to find a unfamiliar face that they can still trust. Part of your marketing efforts should strive to do just that. Let's go over a few key ways to build your street cred and foster some "social proof" to make it easy for customers to trust you.
Online Reviews: Build Trust on Your Previous Victories
We've said it a bunch, but it still bears repeating. Your online reviews can help to make or break your business. It is time to get past the "uncomfortable" feeling many people have when it comes to asking for the review. Being proud of your work is important, and online reviews help to spread the good news about the quality of your craftsmanship and the consistency of your service.
More and more, people are relying on reviews from friends, neighbors, and even complete strangers on the internet as a way to determine the trustworthiness of a business or product. Who do you trust more – the service with 2 reviews or the service with 200 reviews? Your clients are likely going to select the service with the more "proven" track record.
Take the time to develop your own review management workflow or take advantage of an appropriately priced service or software to help improve your review count and quality.
A Face to the Name: About Pages and Bios
Part of the social trust problem is not knowing the people who make up the company. By adding employee pictures and bios on more detailed "About" pages – you are giving your prospective clients a sneak peek of their potential house guests.
Clear and Open Communication from the Start
Open contractor communication is vital for building trust. I'm a big fan of the call ahead – as completed by the technician or contractor – for multiple reasons.
If your client was given a large appointment window, they are already on edge while they await your visit. Maybe they had to take a day off of work. Perhaps they can't get anything done until you finish your job. Either way, they are anxious.
Having the incoming member of the team call ahead is a great way to narrow that window, while at the same time getting a foot in the door of the customer service interaction. If you've already had a phone call or two with the tech, you are less tense about the moment that he or she will ring your doorbell.
Social Media as a Window Into Your Business
Facebook and other social media platforms are great for humanizing a company. Instead of being 100% sales and self-promotion, the best accounts educate and offer a bit of insight to the business.
Even simple things – like posting pictures of employees and happy customers or sharing snapshots of a few techs stopping for lunch at a favorite local spot – help to put potential customers at ease.
Demonstrating Authenticity AND Authority With Your Content
People hire you because they need a pro. So what do you do to show people you're a pro? By being a good resource of useful information and providing a portfolio of your work, you can demonstrate – via content – that you are the real deal.
Your customers are always asking you questions anyways, so jot down your most commonly asked questions and include an FAQ section on your website.
You can also include any specific industry affiliations or professional achievements on your website. Whether you're a member of your local chamber or a paying BBB member, by adding those relatable and commonplace logos on your marketing, your customers can see that you're associated with other reputable organizations – which helps to demonstrate your authority.

About Chris Lonergan
Chris Lonergan is the President of Footbridge Media. With a background in web design, print design, and online marketing, Chris is focused on providing quality marketing and business solutions in the construction and service industries - helping small business owners to more efficiently manage their company and grow their operations.