4-Step Contractor Sales Funnel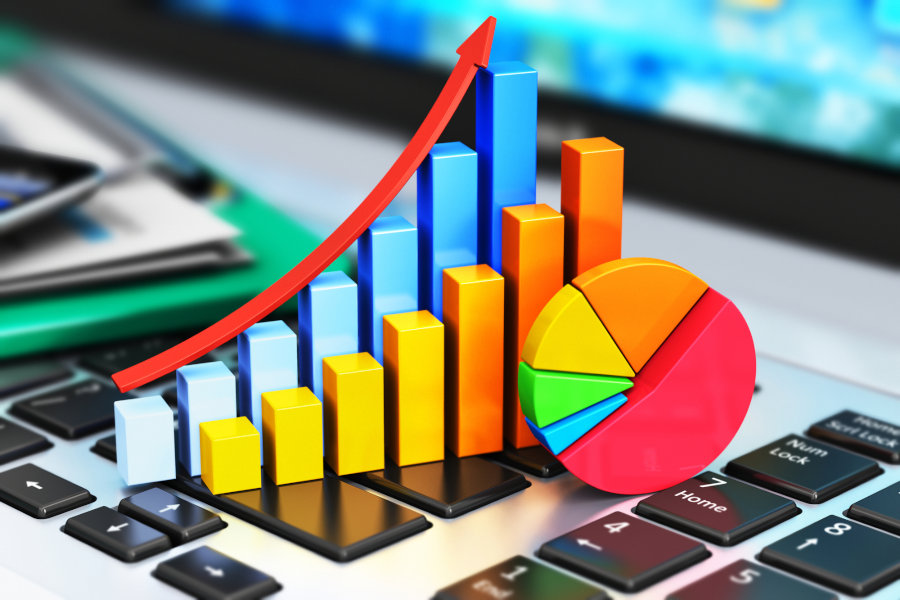 Footbridge Media
March 7, 2019
A sales funnel is basically the buying process a homeowner goes through before they're ready to buy. Even if you haven't thought about it, you probably already have one in place. If you're a plumber that might look like someone finding your site, calling because their pipes burst, you going to the house and giving them a quote, and them agreeing to it. That's a very simple funnel, but it works.
The best way to get the most out your sales funnel is to plan it out intentionally. Take five minutes the next time you get in your car after completing a job, pull out a piece of paper, and answer these three questions:
How do people hear about me?
Which service do I get the most calls for?
What's the ONE thing that might make a homeowner hesitant to spend money with me?
If you can answer those, you've already done the hard part of figuring out your funnel. Remember, if you need help answering these questions you can always give your Footbridge Marketing Consultant a call – that's what we're here for! In the next section, I'm going to describe the simple 4-Step Contractor Sales Funnel that you can start using today.
Step #1 – The Visitor – Introducing Prospects to Your Business
This first step in the sales funnel is the one that you probably have the least control over. This is the step where a homeowner knows that she needs a new air conditioner. She probably does a Google search and finds you in the search results. She opens your website and lands on your homepage.
The part of this step that you need to consider is how did she find your website? Did she click on an ad you're running? Send you a message on Facebook? You have tons of options when it comes to lead generation. Here are just a few ways contractors can get new leads:
Email Marketing
Social Media
Organic Google Ranking
Paid Google Ads
Referrals
Which of these are you currently not taking advantage of? Many of these can be low-cost if you take an hour or two a week to manage them. Like always, we're available to offer you advice if you're not sure where to start.
Step #2 – The Lead – Converting Visitors To Prospects
In this step, we're focusing on the people who have already landed on your website and are deciding what to do next. There are two important factors here; you need to make it easy for your leads to understand what they're supposed to do (call to action), and give them a reason to WANT to do that action. This action will probably be to contact you, either by phone or website form.
Call to Action
A call to action is exactly what it sounds like: you're telling your lead what to do next.
If you're a current client of Footbridge, we've probably got this covered for you already. An example of a call to action would be the button to "Request Service Now" that you see on your website as soon as you open it up. This tells the client exactly what you want them to do – they aren't left wondering.
If a client is confused, they'll click away and go somewhere else.
Reason to Contact You
This is the thing that sets you apart from the other contractors in your area. If you've been in business for 40 years, brag about that! Add a headline that says "Trusted New York City Plumber Since 1979".
Tripwire Offer (Discount or Sale)
Your other option is to create a "tripwire" offer. Basically, it's whole point is to give homeowners that little push that converts them into paying customers. This is where knowing what your most requested service is comes in handy. If you know what most homeowners call you for, then you can tailor their experience on your website.
If you're an HVAC contractor and know that most homeowners call when their AC unit goes out you could offer a $60 inspection that can be credited toward any future replacement. This will not only encourage people to call you to tune-up/inspect their unit, it'll also give them a reason to call you for the more profitable replacement.
Step #3 – Prospects
This is the part of the contractor sales funnel that you have the most control over. Actually, this step completely relies on you or your office person's ability to connect with a customer.
Phone Calls
The most important thing to remember in this step is to answer the phone. Every. Single. Time. Even if you think it's a telemarketer calling, answer the call. After you're sure it's a salesperson (and NOT your Footbridge Marketing Consultant ...), feel free to hang up immediately.
If you don't answer the phone and instead think "I'll listen to the voicemail and just call them back," all the work and money you've put into the previous steps are as good as wasted. This is especially true if you're in an "emergency" field like electrical, plumbing, and HVAC.
If a customer can't get you on the phone, they'll hang up and call the next guy.
Chat Boxes & Text Message
Along those same lines, you need to make sure that you're easy to contact. One great way to do this is to add a chat feature to the website. Many of these may come along with an app that will notify you when someone sends you a message.
If you'd rather keep things simple you could always just give people the option to text you. Add a note to your site that encourages customers to send you a text you, and you're done!
Understand the Homeowner
Here, you just need to make sure that you're clear on what the homeowner is asking for so can be totally prepared. If you ask questions or for clarification they'll know that you're listening. It's important to make them feel like you're grateful that they called and that you're happy to work with them.
It's also important to know what the homeowner might be worried about. This will help you address any issues that might hold them back from wanting to purchase your services.
Step #4 – Paying Customers
This step is simple, and probably the best one in this funnel. The prospect buys! After all that work on your website and the initial phone call they've finally made their decision.
After they decide to schedule service with you it's important to stay in contact so they aren't left wondering what's going on. There are many CRMs that allow you to send a message to the homeowner when you're on your way. You could also just give them a call if that's more convenient. This'll make sure that their ready for you when you arrive and don't answer the door with something burning on the stove.
You also want to keep your interactions personal. Shake their hand, introduce yourself, pet their dog, whatever it is. Always keep in mind that you're a stranger in their home that's there to help them solve a problem that's probably stressing them out more than they'll admit.
Key Takeaways
Know Your Target Market
To create an effective sales funnel you need to know who your main customers are. These are the ones that call you most often. Are they homeowners with emergencies such as flooding or no heat? Are they busy working parents that just don't have the time to paint their homes like they'd want?
Whoever it is, define it. You can always change it later.
Use a Tripwire Offer
This is a small offer that converts leads into paying customers without asking too much from them. You could offer a discounted estimate that will be credited toward the service. Or, you could offer water testing services for a low price. Whatever fits your industry best.
Follow Up
After all the work you put into developing your contractor sales funnel you want to make sure you don't lose the lead because you didn't follow up with them. Make sure to contact the homeowner after a few days just to check to see if they had any more questions or if they found another solution.
Even after you complete a job for a homeowner, you'll want to follow up so they don't forget about you for future services. You can do this by encouraging them to follow you on you active social media accounts or by adding them to your email list.
Contact Your Marketing Consultant If You Want Ideas
Your Marketing Consultant is available to help you with every step of this process. Feel free to give us a call anytime during normal business hours to go over any of these steps and develop a plan to implement the 4-Step Contractor Sales Funnel into your marketing.
Happy marketing!

About Footbridge Media
Since 2004, Footbridge Media has worked exclusively with contractors just like you to help them achieve their goals. Your success is our business.