Contractor Marketing for 2021 - Ideas to Help Contractors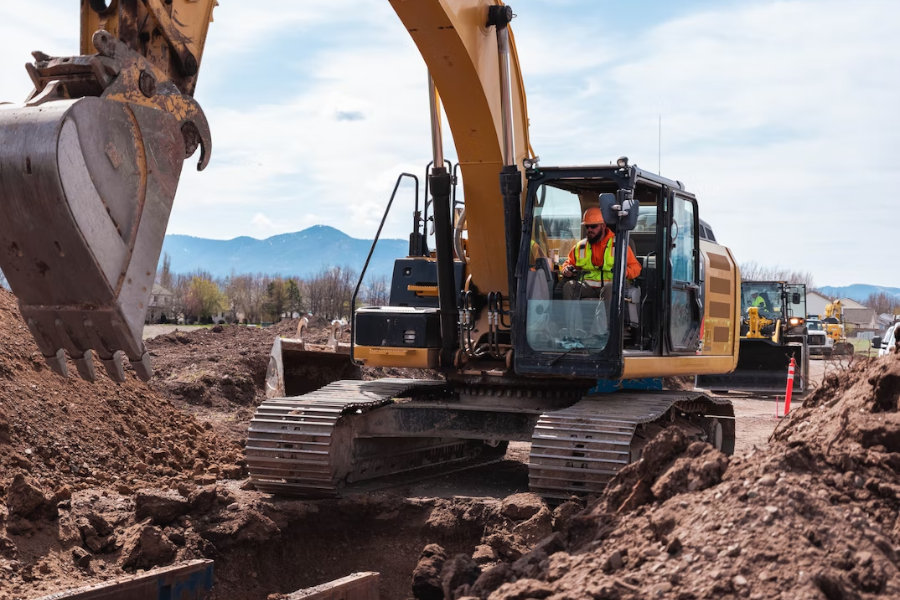 Chris Lonergan
December 6, 2020
2020 was a difficult year for many contractors. What it takes to run a business today and get enough leads to sustain your self and grow has become harder and harder to manage. Including changes to your business because of COVID-19 and lockdowns, changes in spending habits, and change with Google – there is a lot to keep up with past being a good, honest, and hard-working contractor.
What's Included in a Solid Contractor Marketing Plan?
There are many components to a solid contractor marketing plan – each requiring unique knowledge and expertise. While the core elements should always include a website and search engine optimization efforts, a more well-rounded marketing plan should focus on creating multiple avenues for clients to find you, generate continual top-of-mind awareness, and foster more than one successful lead stream.
Website Design
Search Engine Optimization
Review Management
Google Listing Management
Social Media Management
Facebook Ads
Google Ads
Email Marketing
Contractor Lead Chat Bots
Print & Direct Mail
Grow Your Home Services Business in 2021 With Some Solid Marketing Efforts
While some of these new tactics can help you to grow, at its core, the right digital marketing efforts can help you increase your lead count and maximize your visibility to potential customers. Our 2021 contractor marketing ideas below are all great ways to make sure your home services and construction business can grow in 2021.
Your Website is About More Than Looks
Your website should be optimized for people and Google
Don't clutter your website with too much stuff. Widgets and badge and fancy animations all have their place, but it isn't the goal. Having a consistent message and call-to-action opportunities are important for your contractor marketing and website.
It's also vitally important is making sure that users are sticking around long enough. A clean, simple to understand and navigate contractor website is an absolute must.
It's important to not overwhelm the visitor with too much flash or too many buttons. Instead of thinking about what you want, think about what your customer wants. Your website should be designed and optimized to address the potential questions and concerns of your prospective clients.
Additional Reading: 6 Common Web Design Mistakes
Show Off Pictures Of Your Work
Take pictures & project notes to build your web & social content
Be proud of your work and your company. You are a master at your craft. Share that with the world.
People, your prospective and past customers include, are visual creatures. When it comes to choosing someone to do business with, we like to see photos of your company at work to assure ourselves that we are making the right choices regarding the selection of a contractor or home service provider.
If you produce a finished work product, like a roof, remodel, or paint job, etc – Your website should feature individual project pages (or IPPs for short) . This goes a step beyond having a massive gallery. Feature your project with individual pages, which allows you to bring more detail into each project. Talk about the specific product brands used, the location of the work, and add a review from that customer as well if possible.
If you are more on the services side of things – Create a "Meet The Team" page with pictures of your techs. This humanizes the business and adds a personal touch.
"Local Optimization" is Important
Improve your Google map performance in 2021
More and more, local optimization is taking the forefront. And it makes sense that it should. Major search engines, like Google, are in the business of connecting users to the best possible, most relevant answer to their query. And when it comes to service industries and local businesses, proximity is a major relevancy factor.
I use the "pizza" metaphor that other SEO experts have used in the past to help explain this idea. If you type "pizza" into the search engine of your choice and if I do the same from the Footbridge Media offices, we're going to get very different results. Why? Because Google knows what you are implying. Even though you didn't say, "find a pizza place near me", that's probably what you're looking for. So it would make sense that Google shows you pizza places close to your physical location.
The same thought process goes for service companies and contractors – search engines want to connect local customers to local businesses. So even if you are the best electrician in Topeka, your business has a specific service area. The further out from the core of your service area, the less "weight" your local optimization efforts carry.
So if you do not have strong local optimization – as judged by your on-site optimization (like schema code accurately demonstrating your physical location) and off-site optimization (like Yelp, Facebook, Google Listing, and other places on the internet that features your Name – Address – Phone Number) – your business is missing out on a major opportunity to get in front of more prospective clients.
Additional Reading: NAP Consistency - How It Affects Your Local SEO
Share Your Business Story
Tell a tale with your marketing
Aside from great visual content, people love a good story. What's yours? Are you sharing the story of your construction or home services business?
When it comes to online marketing, you can tell your tale in a few different ways. One of the most common is the story of how your business came to be. Are you part of a multi-generation family business? Did you start your company with a box of tools and sheer will? Share the background story about how your business got to where it is today
Social Media can also be an effective tool to shine a little light onto you and the people that make up your business.
Celebrate employee birthdays on social media.
Announce happy occasions like when your company reaches specific milestones like your 1000th customer.
Take pictures with techs and families together (dare I mention the "contractor selfie" again?)
Use text, pictures, and video to show some of the "behind-the-scenes" at your company.
Additional Reading: Contractor Storytelling: What Makes You Different From Everyone Else?
Keep an Eye on Industry Trends – But Don't Do Them All
Watch for important changes that can affect how you do business
The world of online marketing is constantly changing, but not all changes are easy for you to implement or even keep up with. If you manage your marketing inhouse, be sure to keep an ear out for industry trends. The last few years gave us a lot to worry about:
While not all new things are destined to stay, you would at least be aware and keep an eye on the horizon for stronger signs of change.
Keep a Marketing Check List to Stay Focused
Accomplish something for your marketing every day
Your entire marketing plan cannot be limited to your website. In this day and age, you've got to think bigger picture. And that means more to juggle. Maintain an ongoing marketing checklist so that you can keep those plates spinning. If you're a small operation, you'll have to prioritize what absolutely must get done versus what things you ought to be doing.
And having a marketing company doesn't automatically get you off the hook, either. To get great content, you have to be hands-on with your marketing efforts – actively contributing to your company's marketing ends by providing pictures or implementing the work that has to be done for the sake of your success.
Create Marketing Habits
Turn marketing chores into routines to make it easier
A good lot of contractors who start their own business do it because they love their craft. It's not because they love marketing or business management. For that reason, marketing is often seen as a chore that has to be done because it must be... like getting a kid to eat vegetables.
Aside from getting out of that headspace altogether, your goal should be to turn your marketing efforts into a habit instead of a chore – A sort of "fake-it-til-you-make-it" approach. It starts with small bursts of focus. Dedicate just a few minutes of your time on a regular schedule to the growth and development of your business and marketing. Just like your technical skillsets, this isn't going to happen overnight. It will take lots of effort to build your marketing muscles.
Start small, by making yourself take pictures of one job a week. Or by sending a thank you email to this last week's customers Just like developing your marketing muscles, the effects of online marketing are cumulative as well. So the little tasks completed here and there will add up overtime, growing into substantial projects and improvements to your business.
Additional Reading: Contractor Marketing on a Busy Schedule
Stay in Touch With Your Customers
Your past customers deliver your lowest lead costs
The cost of acquiring customers is high. Retention costs are low, but they require effort and focus. Your investment into your customers should not stop when the job is done. There are simple tactics that you can use to stay fresh in your customer's mind.
Email Marketing to regularly communicate with your past and present customers
Thank You Cards after each service
Service reminder postcards
Follow up and thank you phone calls
Pushing Social Media for top-of-mind awareness
Build a Referral Program
Reward customers for selling your business
One of the biggest mistakes that contractors make is not having a referral program. When you have wowed a customer by delivering top-notch products and services, you can create a salesperson.
But just like lots of other salespeople, they tend to try a little harder when they are working on commission. Your referral program can help convert your satisfied customers into a small salesforce, a network of influencers telling their friends and family about your business and singing your praises. The trick is to offer an incentive and reduce the difficulty in completing your referral.
One common tactic is to have a business card made up just for the sake of referral generation. Your cards should have space for information about the referrer and referred parties. You could also just simply add a form to your website and promote that on a business card for a digital referral process. In either case, you should offer an incentive of some sort – cash, gift card, movie tickets, etc – for both parties involved.
With the right program plans in place, you can turn your "word-of-mouth" business into a consistently successful referral program for your construction business or home services company.
Demonstrate Your Expertise
Show them you know what you're talking about
Aside from pictures, your expertise can be demonstrated through your written content.
FAQs on your website, FAQs on your Google Listing, and your blog can all be great places for you to show off your years of experience.
It's easiest to start off by answering questions that you get anyway from your customers. If you're getting a lot of phone calls about a particular part of your work or your business, answer it online.
Pay for Marketing With Other People's Money
Take advantage of business relationships
If you use specific vendor equipment or have specific business partnerships and affiliations, some of those organizations offer co-op marketing dollars and incentives.
Most of the time, this means fairly strict rules about your marketing materials. They may have to be processed through specific vendors or follow guidelines about logo usage and brand promotion – but these shared marketing dollars mean less money out of your pocket and more exposure for your business.
Get Online Review to Demonstrate Social Proof
Online review make your business look more trustworthy
Online reviews say a lot about your business. Nowadays, consumers trust online reviews from total strangers as much as they do recommendations from friends and family.
Just like a well-kept website or active social media presence, online reviews are a form of social proof – a way for customers to try to determine if you are worth the risk.
That's why obtaining and responding to reviews should become an even more integral part of your online marketing program. Whether you are manually asking for the review and tracking your 3rd party review sites or if you use an automated review management system – consistently managing your reviews is key.
Additional Reading: Why Customer Reviews Matter
Online Chat to Talk to Your Customers
Cheaper than a human, more effective than a web form alone
From human-powered chat systems to bots and automated systems (like our Contractor Lead Chat), online chat on websites has boomed in popularity.
It is all about your client's or prospective lead's preferred communication methods. If it is 2 in the morning and a non-emergency issue, a potential customer may not want to call you or complete a form field. Interacting with a chatbot seems like a lower threshold of communication, but in the end, still achieves the same end as an online web form - gathering the contact information of potential leads.
There is Nothing Wrong With Paid Advertising
Expand your organic reach with the right ads
For many, paid advertising seems like a tactic that many smaller contractors stay away from. While your marketplace does have a lot to do with costs, the paid advertising like Google Ads or Facebook Ads can drive your leads up in a relatively quick time.
Another stark difference between paid advertising and traditional organic options is the amount of data and the speed with which you can determine the effectiveness of your campaigns. While online advertising does have a "learning" period during which the advertising algorithms assess some baseline performance, you can by-and-large determine if paid advertising is a strong option for you within a 3-6 month period.
Beat the Street at Every Job Site
Market to the neighbors for every job you have
Whether it is door hangers, flyers, or yard signs – you should make the effort to advertise to the communities that you're already working it. Once you finish up with a job, spend a few minutes to canvass the neighborhood with some print marketing pieces that specifically identify that you're already in the area helping out the neighbors. Whether you're a landscaper or pressure washer looking to minimize drive time between jobs or an electrician or HVAC working in an older developed community that you know will need more immediate equipment care – it just makes sense to get more jobs in one physical area whenever possible.

About Chris Lonergan
Chris Lonergan is the President of Footbridge Media. With a background in web design, print design, and online marketing, Chris is focused on providing quality marketing and business solutions in the construction and service industries - helping small business owners to more efficiently manage their company and grow their operations.